COVID-19 presented new challenges for the construction industry in 2020, and 2021 is poised to offer similar hurdles for new business. State and local municipality budgets are slim this year, and competition has increased while the number of available new projects continues to dry up. These developments for the construction industry underscore the importance of aligning with a surety specialist to get the sized bid bond you need and winning these coveted bids.
In years past contractors would be up against 3 or 4 bidders on a project, and are now facing competition from 10 or more bidders on new projects. 
To combat the stiff competition ahead you need to align your business with a surety bond agency that gives you a competitive advantage. A trusted and local surety agency will take the time to get to know the inner workings of your operations so that you can be positioned in front of surety providers who offer bonding capacity that meets your current and future goals.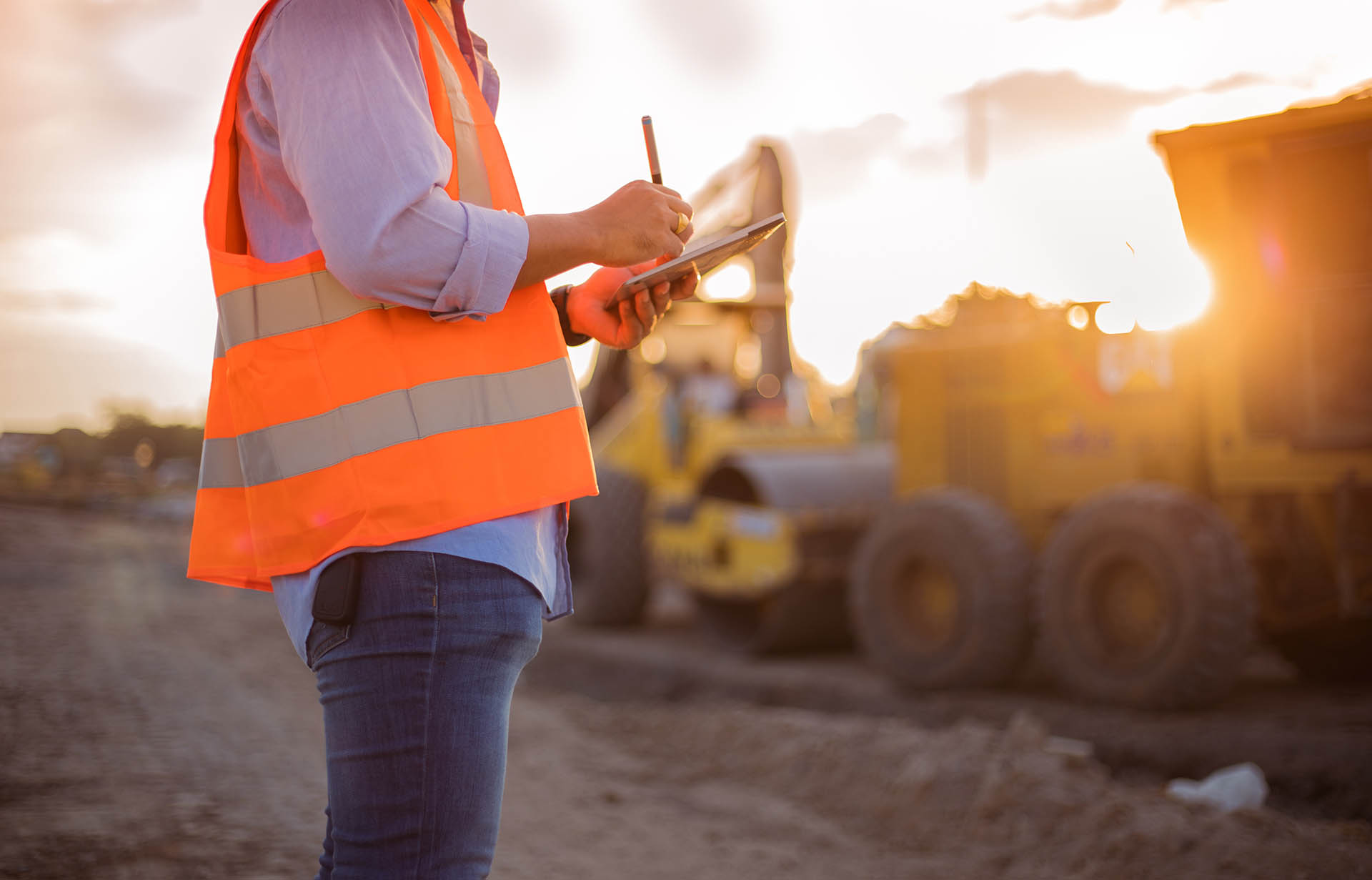 How construction companies can prepare prior to applying for a bid bond
First, let's take a look at bid bonds in general and what you can expect when you engage a surety agency like CSBA. In general, bid bonds are set at 10% of the total project bid. They act as a deposit on the project and hold contractors accountable for entering the next phase of bonding: performance and payment bonds. 
It may surprise you to learn that surety companies engage in underwriting as though you will be awarded the project at the time they process the bid bond application. This can throw many contractors off, largely because they enter the process under the assumption that they only need a bid bond for 10% of the project total, and the other bonding elements will come later as needed. 
Surety providers perform due diligence from the very beginning, because they are guaranteeing that the payment and performance bonds will follow suit. 
Why does this matter? It's important to understand that getting set up for the first time will take a little bit of extra effort and time to ensure your bonding needs are met. Even so, the process to onboard a new client is quite quick when you're working with a surety agent who knows what they are doing: the CSBA team can onboard and supply a new client with a bid bond often in less than a week. For return customers, we can generally supply a bid bond in 24 hours or less.
The CSBA bid bond process for your first request includes these 5 key steps:
Step 1. Initial conversation and discovery. 
During this phase we take a deep dive into the history of your business and how it's structured and operated. We'll look to see if you have any bids pending, and also discuss your current and future goals so that we can begin creating a strategic plan for how to meet them.
Step 2. Gathering the underwriting package.
Once we understand your bonding needs, we'll gather information to pass along to our internal underwriting team. We'll have you fill out a questionnaire, and we'll review your company's financial information. Finally, we'll take a deeper look into the project you're bidding to understand the risk and opportunities.
Step 3. Initial underwriting and evaluation.
CSBA has our own team of underwriters, which gives us a big advantage over national transaction-based companies and general insurance agents who outsource their underwriting. Our underwriters come to understand your business and unique positioning, and tailor the process to put you at a competitive advantage. While this is going on, we free you up from the hassle and anxiety of worrying about your bid bond so that you can focus on the big picture and what you need to do to finish your bid.
Step 4. We embrace the role of "matchmaker."
Our decades of experience in the California construction industry gives us a unique advantage over national surety bond companies and general insurance agents. We know all of the key surety company players in our industry, and the size of our network gives us more opportunities to find a surety provider that can best support your company's goals. To put it plainly, we fish in a bigger pond and it's always fully stocked.
Step 5. Anticipation of future needs.
Even after we've secured your bid bond, we maintain close contact with you throughout the coming weeks and months to ensure your company is able to access bigger and better opportunities. We set up a bond program that is unique to your business. Within the program we provide parameters for you to work in so that you put your time and energy into bidding on projects you know you can win.
Our strategic approach is aimed at helping you mitigate risk and identify the steps you can take over the coming years to reach the level you want to be at.

We take a proactive, partnership approach to bonding
When you're hurrying to put together a bid an online surety provider who promises quick turn service may seem like the best option, but do they provide the hands-on service and insight your business needs to be competitive? You need to work with an agent who is based in California, proactive and understands the unique aspects of your business so that they can take the necessary steps to meet your bonding needs while avoiding last-minute fire drills. Simply knowing our customers goes a long way in being proactive.
We take the time to get to know your current and future plans and goals, so we have clear visibility on what's coming and how we can meet the next need. Our finger stays on the pulse of your business year-around, even when you're not actively pursuing a bond.
As part of our hands-on proactive approach, we help you put the strategic pieces in place so that you mitigate stress and focus on the future. In many cases we help identify where your financial reporting and systems can be improved, when you may want to consider requiring subcontractors to secure bonds, and we equip you with business strategies that set you up for future success. As we help you get your "house in order," we position your company to reach new and better opportunities.
CSBA Success Snippet

In the midst of the COVID chaos the CSBA team helped one of our new clients access bigger, more profitable projects. We evaluated their bond program and identified where they were in years prior, and the steps they could take in 2020 in order to reach higher bonding capacity. 

Through our network of CPAs, controllers, and bookkeepers we were able to help the company get their internal financials dialed in, and even helped them access a new bank line of credit. Prior to working with CSBA the company was at a 2M capacity, and has now reached a 6.3M capacity simply by having a CSBA bonding program and plan in place.
Our team of surety experts identify the elements of your business that can be improved, and help you set those plans in motion. Growth and strategic change doesn't happen overnight, and we work with you to determine who you need to partner with to meet your goals, and the gaps you need to fill in your company in order to stay on a growth trajectory.
As you look ahead to opportunities in 2021, make sure to add "establish a strategic bond program" to your list of business plans. Our team can help you unlock the next level of your company, and access opportunities that help you lower risk and grow your business.