Increasing Bonding Capacity
As your business grows and changes, so inevitably will your bonding needs. Whether you are looking to pursue larger projects or your backlog is increasing and you need more overall bonding capacity, it's important to understand how increasing your chances of gaining an increased bonding capacity as well as why it's important to do so.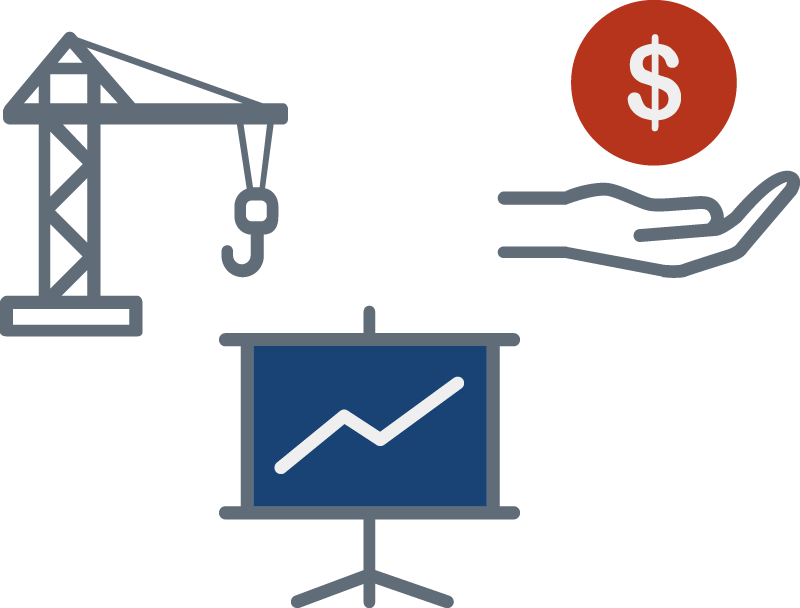 Benefits of Increasing Bonding Capacity
As your business grows and larger construction jobs become available, you'll want to look into increasing bonding capacity as noted earlier. There are several advantages that come with the growth of surety bonds beyond a need for them to be satisfied:
Enables the contractor's business to pursue new and larger construction projects

They become a source of increased revenue and greater profits

Communicates growth and success, as well as quality work performed

Allows for increased confidence that a surety will back contracts when and if the need arises
Increasing bonding capacity is a great thing for your company.
It's approaching a new level of financial security and means your contractor business is reaching new heights. While going back through the surety bond process can seem like more of a headache, rest assured that it's a great opportunity for your company and helps make the next level of growth more attainable.
Tips for the Increasing Bonding Capacity Process
Beyond partnering with the right surety agency, there are several things you can do to make increasing your bonding capacity more likely:
Work with a CPA experienced in construction and contractor businesses. Sureties will want you to disclose more financial information and history when increasing bonding capacity and a construction CPA will know how to handle the financial statements, making it more likely to get. 

The right type of financial statements, there are three main kinds: audit, review, and compilation. The details of each vary a great deal. Audits are the most detailed and are usually only required for very large construction projects. Review statements are the best of both worlds as they are detailed without over spilling information that has nothing to do with increasing bonding capacity, and the last is compilation statements which are the least detailed and reliable. 

Make sure your cost estimates are reliably accurate by updating them often. You don't want to give the impression of having volatile swings in profits, it looks poorly when increasing bonding capacity.
The best way to obtain the points above, of course, is by working with the right surety bond agency.
They can guide you through all the ins and outs, make sure your financial statements and team are up to standard, and walk you through the entire process.
CSBA is the Right Surety Agency
Our reputation and influence with our surety companies has been built up over decades. We've done so by being selective in the contractors we work with, taking the time get to know them intimately, providing guidance to help our customers avoid the many pitfalls inherent in the construction industry, and being proactive with both our customers and sureties to ensure a smooth and effective relationship.
The front-end work we do helps our contractors be more successful, makes our underwriters' jobs easier (who doesn't like their job made easier), and it has led to better clients for our sureties with fewer claims against their bonds. It's a true win-win, and as a result, our sureties put more trust and confidence in us than other agents, which ultimately allows us to get more done for our clients.
In addition to our reputation, our position as one of the largest surety agencies in California enables us to represent more surety companies than other agents. We also work with surety companies that are semi-exclusive to us, and all of this allows us to provide more options to our customers.