California SBA Surety Bond Experts
We at CSBA pride ourselves on being experts in surety bonds and bonding programs, helping California contractors gain access to the surety bonds they need while guiding them through bonding programs to give them a leg up in their business.
You Build California, We Build Your Bonding Capacity
The Small Business Administration (SBA) bonding program helps smaller contractors that are not likely to be approved by a standard surety bond company obtain the bonding capacity they need to pursue government contracts at the federal, state, and local levels. The program provides a way for contractors to get past the typical barriers for increasing their bonding capacity and building their business. CSBA has worked with the SBA program since 1984, and our mission is to help the next generation of contractors grow.
What Makes CSBA Different?
Read About People We've Helped
The team at CSBA are rockstars. When I started my business, they helped me get my controller, CPA, and accounting system in place, and then set a gameplan to help me grow. Just a little over a year, they were able to get me approved for a $10 million bond. If you want to grow your business, you need to call these guys.
I was with one of those surety bond brokers out of the area and struggling to increase my bonding capacity beyond $1 million. CSBA met with me to learn about my business, and guided me on steps to take to get my bonding levels up. 18 months later, CSBA got me approved for a $6.5 million project.
The bonding capacity that CSBA has negotiated for Slater Builders has allowed us to pursue increasingly larger opportunities and strategically build our business. CSBA Is always professional, knowledgeable, and willing to put in the extra mile to ensure a smooth process.
CSBA showed tremendous trust in our team and our vision back in 2015 we were just a startup company. They are always willing to listen and help guide us as we continue to grow our company. CSBA is one of our most trustworthy professional advisors for critical business decisions, and we would not be the company we are today if it were not for CSBA.
How Does the Surety Bond Program Work?
The SBA bond guarantees to surety companies that when they write bonds for contractors who are in the program, the administration will pay up to 90% of the losses incurred on the bonds. Reducing the liability for surety companies creates less risk and enables them to issue the surety bonds needed to contractors who would not otherwise qualify.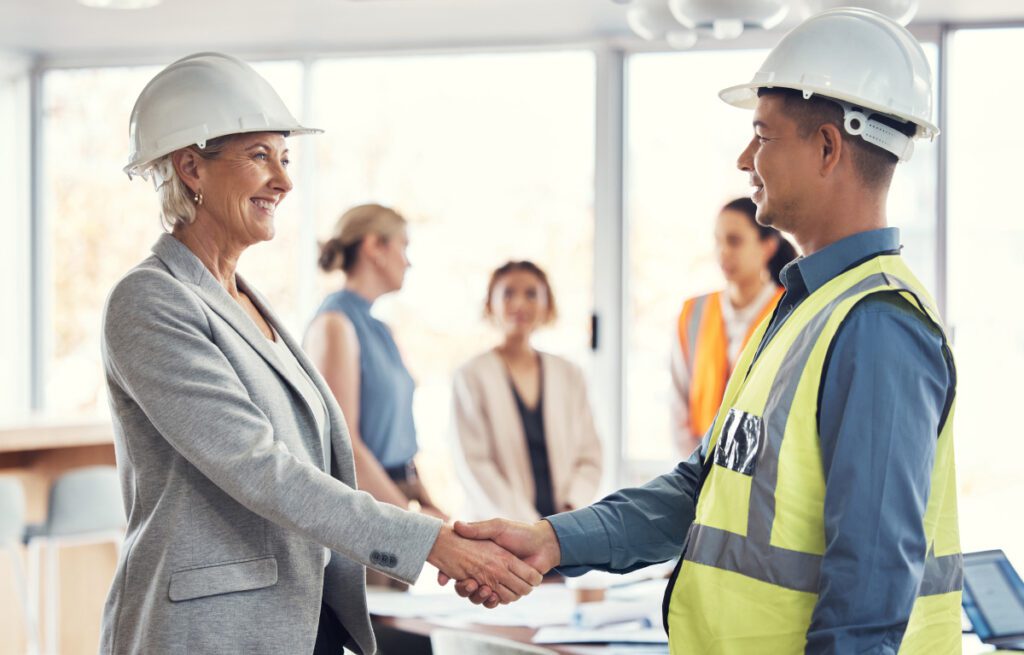 To qualify for the SBA's program, a contractor must contact a surety agent that has access to surety companies that participate in the program.
The application process itself is quite similar to applying for any other bond program, but with an additional application to be completed for the SBA. To successfully enter the program, a contractor must qualify as a small business according to the SBA's size standards.
The contractor must also perform at least 15% of the work themselves and certify that they are not debarred, suspended, proposed for debarment, declared ineligible, or voluntarily excluded from transactions with any federal department or agency presently.
SBA Surety Bond Testimonial
"I started my general contracting company in 2015." Steve Buhler recalled. "I was doing mostly private work, but I wanted to get into public work …
Ready to Get Your Free Quote?
What is the Cost of the Bond Program?
A traditional premium for a surety bond contract is between 1-3% of the contract amount, but the SBA charges an additional fee of 0.6% of the bond amount on top of the premium charged. The SBA fee is due before the bond can be issued. To apply to the program, there is no charge, nor for bid bonds.
Download the SBA Surety Bond Program Guide
It's a big misconception that the program is only available to newer contractors, but that isn't true. To better help contractors in California learn all the options available to them through the SBA bond program, we've put together a comprehensive guide that can be downloaded.
Experience the
CSBA Difference
For over 35-years, California contractors have partnered with us and benefited from our expert surety bond services. When you partner with CSBA, you not only receive competitive rates on construction bonds but an entire suite of business services geared to help you succeed.
Fill out the form and let us help you achieve your bonding needs.